Our mission is to form an alliance with our clients to reduce the human and economic losses of injury and disability with integrity, quality and value.

NurseValue, Inc. offers comprehensive custom consulting services for individuals, attorneys, managed healthcare companies, insurance companies and organizations that require Field and Telephonic Case Management, Legal Nurse Consulting, Life Care Planning, Disability Cost Analysis for Worker's Compensation, and Medicare Set-Aside Allocation services.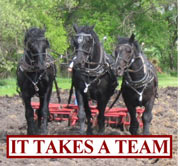 The Percheron's longevity is due to its ability to adapt to change. They stand out among the crowd for their ability to perform both as a team and individually...read more
WHY NURSEVALUE?
Customized case management services that fit your needs

Administration of your cases from an objective, non adversarial and clinical perspective

Continuous monitoring of the workflow to keep you satisfied

Quality assurance standards to exceed your expectations

Real time status updates

Early intervention and case management in accordance with your company's plan

Scheduling and executing of daily tasks associated with each individual case

Outstanding customer service
WE GUARANTEE
NurseValue, Inc. offers a 100% guarantee. If for any reason you are not satisfied with our work product, notify us within 10 business days and we will revise our work product to meet your specifications.